Residential & Commercial Window Cleaning Services in Rockville, MD
Rockville residents! Get the windows of your home or business professionally cleaned from the #1 window cleaning company in Rockville, MD.
Get a Free Quote for Window Cleaning
If you want a fresh, clean look for your home or business, Between Cleaning is the place to go. Our professionals are highly skilled in both residential and commercial window cleaning and we only use environmentally friendly cleaning solutions. Contact our office today to get a free, no-obligation quote. See why so many clients choose us as their go-to solution for residential and commercial Cleaning Services in Rockville, MD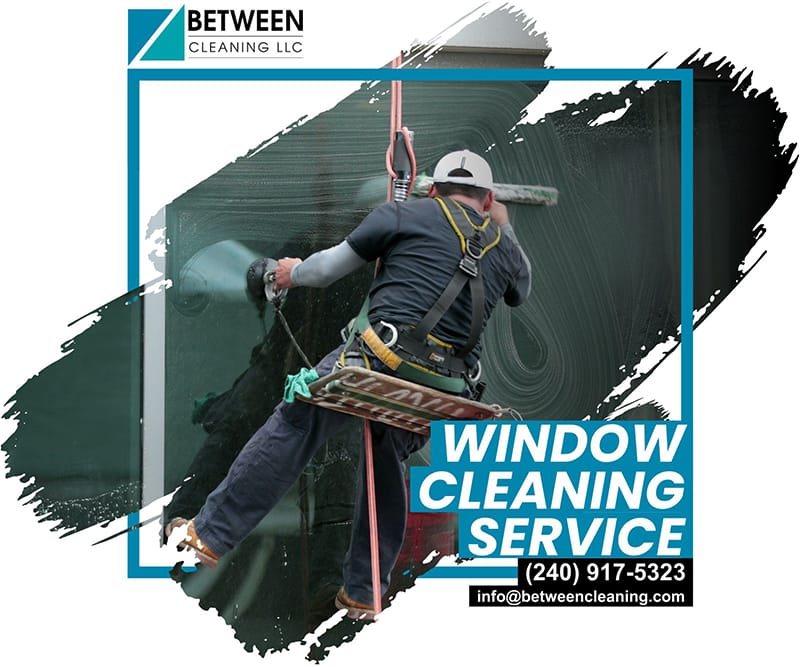 Benefits of Professional Window Cleaning
Prevents Glass Degradation
Your windows take a beating between the day-to-day environmental factors. Acidic rain and hard water can cause a build-up of debris on windows, sills, and window frames. Dirt particles can contaminate window panes and lead to scratches or cracks. As time goes on and the contamination builds your window's quality will deteriorate and need to be replaced eventually. Cleaning your windows routinely will keep your windows at their best and extend their lifetime.  
Improves Curb Appeal
Your windows are often the first thing seen by visitors to your home or customers to your business. Having clean, shiny windows improves the look of any home or business. We can set up routine window cleaning appointments to keep your windows looking their best. We can also combine our window cleaning service with exterior pressure washing. 
Enhances Air Quality
Dirt particles on your windows and window sills can ultimately end up in the air ventilation of your home or business. If there happens to be mold on any part of the window, that harmful bacteria can float through the air and affect anyone in your home or business. By cleaning your windows routinely, you can avoid any build-up of harmful dirt particles and bacteria and improve your air quality.  
Better Heating Efficiency
It gets cold in Rockville. During the colder winter months, it can cost a fortune to keep the heater running constantly. If your windows are dirty, you could be missing out on the sun's free heat, as dirty spots can reflect the sun's UV rays. Clean windows allow for more light and heat to enter, naturally heating your home and saving you a little bit of money on your energy bill.  
Enjoy a Better View
Dirty, blocked windows can obstruct your view of the beautiful Rockville landscape! Professional window cleaning services keep your windows clear, so you can get the most out of natural light and get the best view.  
What Our Clients Are Saying
Contact the Best Window Cleaners in Rockville, MD
Between Cleaning is Rockville's go-to window cleaning service. Please don't hesitate to contact us if you have any questions. We can't wait to improve the look of your home or business!
Other Cleaning Services We Offer in Rockville, MD
Commercial Cleaning in Rockville
PROFESSIONAL AND RELIABLE CLEANING SERVICES. LET'S US KNOW HOW WE CAN HELP!