Commercial Cleaning in Washington DC
We provide commercial cleaning services throughout the DC metro area.
Keep Your Space Sparkling Clean with Between Cleaning!
Maintaining the appearance of your commercial space is crucial to your business. Whether it's an office space, a storefront, a medical office, a restaurant, a financial institution or any other type of building, cleanliness makes a lasting impression. You need a great janitorial company that you can trust to keep your space clean.
Between Cleaning specializes in corporate and commercial cleaning for Washington DC, Maryland, and Northern Virginia. We will keep your commercial space looking its best so you can keep serving your customers.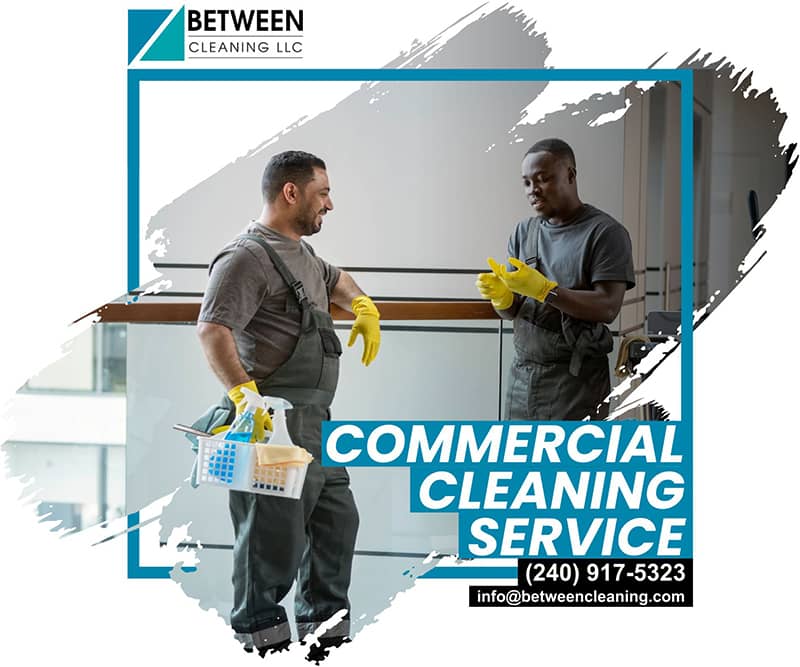 The Best Commercial Cleaning Services in Northern VA, MD, and DC
As one of the best commercial cleaning companies in the area, we provide a full range of services, including:
Pressure Washing
Skylight Cleaning
Chandelier Cleaning
Window Cleaning
Emergency Cleaning
Roof Cleaning
Solar Panel Cleaning
Our cleaning crews pay close attention to detail and are excellent at what they do. We will treat your space with the respect it deserves and keep it clean and well-maintained. You won't have to worry about anything when you have Between Cleaning providing your professional cleaning services.
We're available 24 hours a day, 7 days a week. We are flexible when it comes to scheduling so that we can best meet your needs. Get in touch to learn more about our commercial cleaning services or to get a free estimate.
Types of Commercial Cleaning Services We Serve in Washington
We offer commercial cleaning and janitorial services in Washington DC, Maryland, and Virginia. We do the best for:
Office Buildings
Industrial Cleaning
Medical Offices
Warehouses
Financial Institutions
Construction Cleaning
Retail Cleaning
Digital Agencies
Call us at (240) 917-5323 or schedule a free visit & estimate here.
Professional Commercial & Janitorial cleaning in Washington, DC
Our experienced team is always available for commercial or janitorial cleaning, residential cleaning or both.
We offer flexible pricing with a convenient schedule where you sit and we clean.
Between Cleaning LLC has served commercial and residential customers for the past 10 years. We ensure durability with prompt support and a customized solution that suits your preferences.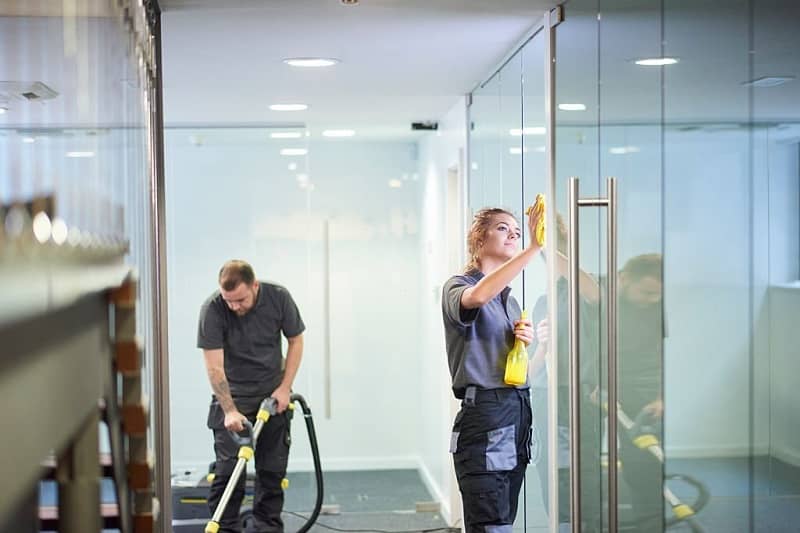 PROFESSIONAL AND RELIABLE CLEANING SERVICES. LET'S US KNOW HOW WE CAN HELP!